Terrorist, Facilitator held in Lakki Marwat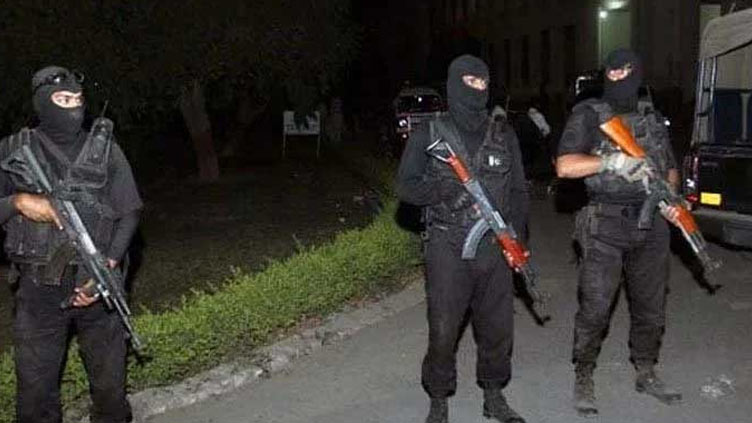 LAKKI MARWAT: (MUSTAFA MUGHAL) The Counter Terrorism Department commandos along with local police arrested a terrorist and a facilitator of miscreants during an intelligence-based operation in rural areas of Lakki Marwat, said an official.

He said the area police assisted by commandos conducted the operation. He said the law enforcers raided a hideout in Jabukhel area and arrested a terrorist identified as Irshad Ali.

"The arrested man was wanted by police in several cases of heinous nature and he had come to the area for committing subversive acts," the official claimed.

He said the police also captured Motabar Khan, an alleged facilitator of miscreants.
TWO KILLED
Meanwhile, two people were killed in Sewni Kallay of Bannu.

Police said that unknown motorcyclists shot dead Gul Ghani, 16, and injured Riaz.

Separately, one Atif, 22, was killed in the same area of Bannu.

Complainant Maqbool Khan told police that someone informed him that body of his nephew Atif was lying in hospital.

He said his nephew had been tortured to death by unknown killers.

Police registered separate cases and have started investigations.
END