Political Crisis Can Undermine the Security Achievements of Iraq: Iraqi PM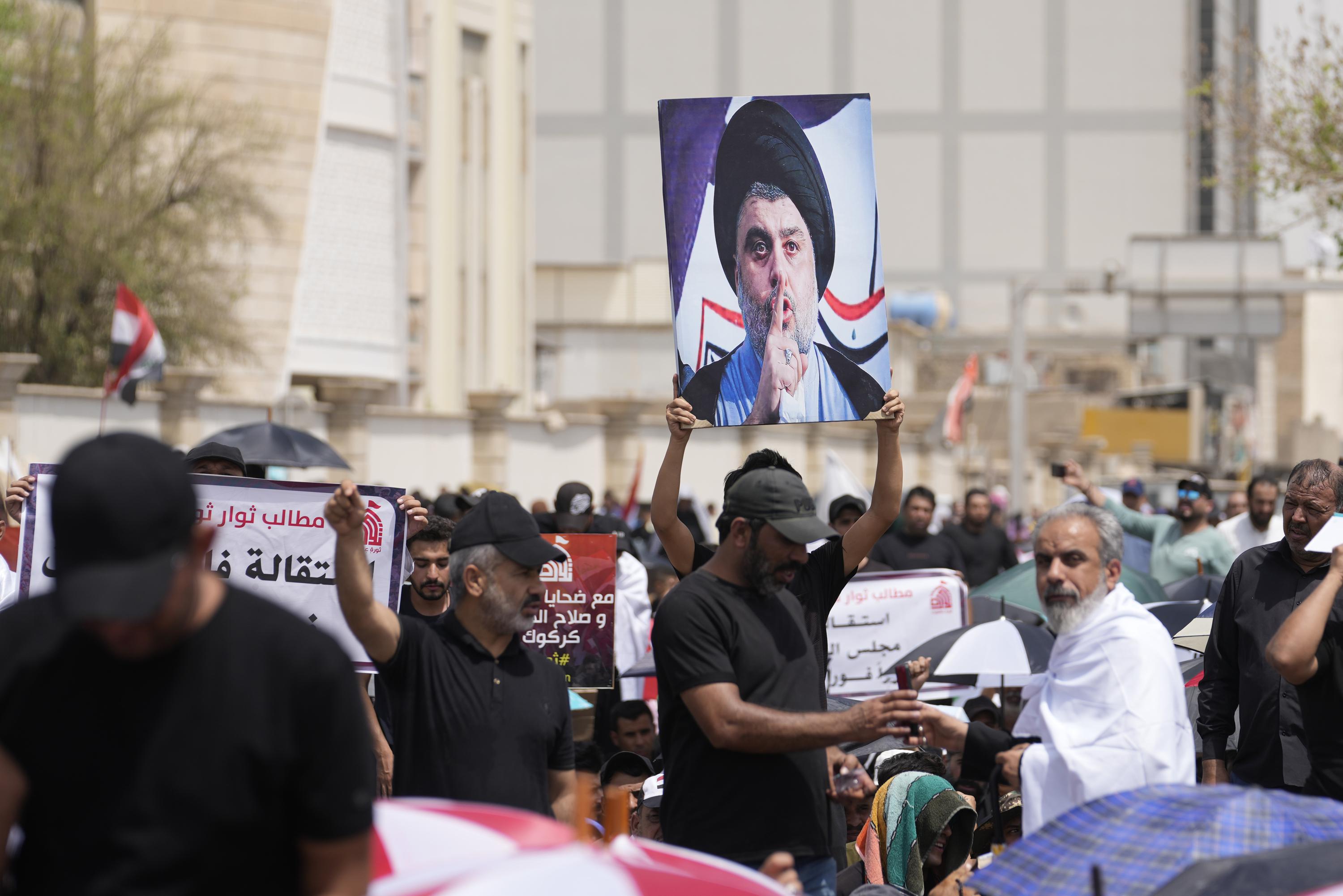 Caretaker Prime Minister of Iraq Mustafa al-Kadhimi warned Saturday that the political crisis in the country is threatening security achievements made in past years.
Al-Kadhimi's warning is a clear indication of the dangers of one of Iraq's worst political crises since the 2003 U.S.-led invasion of Iraq.

"The current political crisis threatens the security achievements and the nation's stability," al-Kadhimi said in a speech marking the 'Islamic Day of Combating Violence against Women' in Baghdad.
"Now, the solution is for all political parties to make concessions for the interests of Iraq and Iraqis," said al-Kadhimi.

Last week, al-Kadhimi called for a meeting of senior political leaders and party representatives to find a solution. He warned that if "fighting erupts, the shootings will not stop and will remain for years."

This political crisis is the result of disagreements between followers of influential Shiite cleric Muqtada al-Sadr and rival Iran-backed groups since last year's parliamentary elections.

Al-Sadr won the largest share of seats in the October elections but failed to form a majority government, leading to what has become one of the worst political crises in Iraq in recent years.

His bloc later resigned from parliament and his supporters last month stormed the parliament building in Baghdad while in this month Al-Sadr-s supporters also launched a sit-in infront of Supreme Judicial Council (SJC) of Iraq demanding the dissolving of the assembly.
End