Women officialy attend a football match for first time in over 40 years in Iran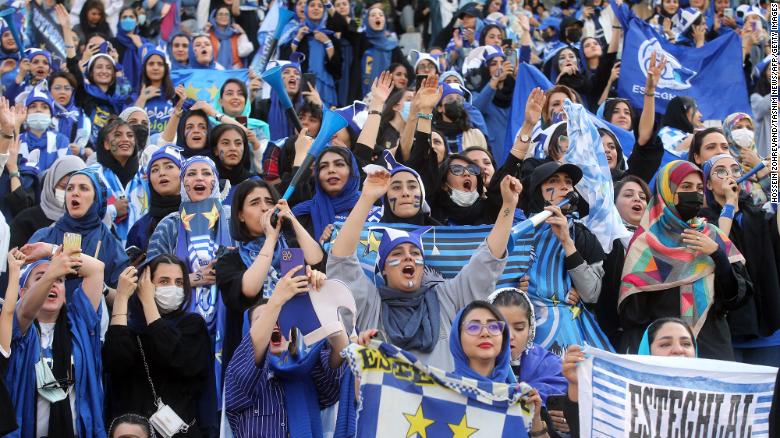 Following a restriction on women entering sporting venues, hundreds of Women have officially attended a domestic league football match in Iran for the first time since the 1979 Islamic revolution, state media say.
According to the nation's semi-official state news outlet Fars, about 500 women were granted access into Tehran's Azadi stadium to watch a league match between Tehran-based Esteghlal FC and visiting team Sanat Mes Kerman FC, from the city of Kerman, the country's semi-official state news agency Fars said on Thursday.
Several Iranian websites said the decision to allow women into the game on Thursday came after football's world governing body FIFA sent a letter to Iranian authorities calling on them to permit more women into stadiums and saying that "Prohibiting women from games goes against international football statutes."
Those who attended the game between home side Estaqlal and rivals Mes-e Kerman were seated separately to men.
Although there is no official ban on women going to sporting events in Iran, it is rare for them to attend as they are often refused entry.
End